Do you get ready to stop using your load iPhone, iPad or Mac? To protect your personal privacy, the necessary and also most important thing must be signing out of iCloud on the device. However, some people might encounter a problem when sign out their accounts. In this case, you will need some effective solutions to help you figure it out.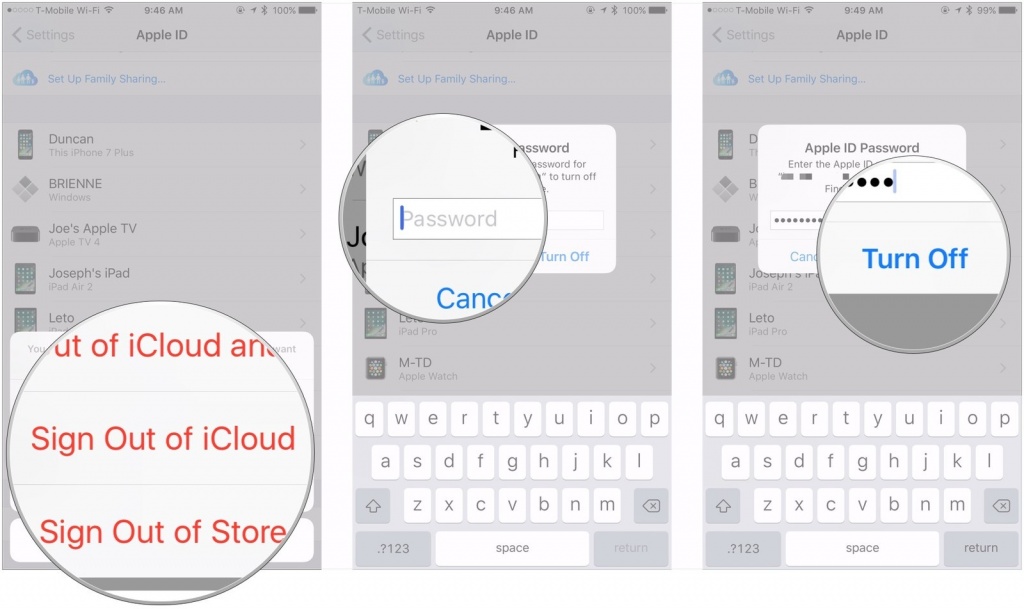 iCould is a typical syncing data tool that and store your personal data and preferences on the cloud, such as photo, Apple Pay information and the personal record of the Game Center. For the security and privacy protect reasons, you should sign out your iCloud account if you plan to stop using your iPhone, iPad or Mac.
How to fix when you cannot sign out your iCloud account
In some cases, the Screen Time would prevent the users from signing out their iCloud on the Apple device. And you will see the Sign Out turn gray and cannot be clicked. So, to fix this problem, you can consider to disable the Screen Time temporarily. And then, go back to the iCloud account setting page, you will see the Sign Out button work now.
General steps to sign out iCloud account on iPhone, iPad or Mac
1. iPhone/iPad
Go the the Settings page, click on your account name
Scroll down and tap Sign Out at the bottom
It will require you to enter your Apple ID password, just enter it and tap Turn Off
Follow the instructions to tap Sign out to finish the settings
2. Mac
Click on the Apple icon to open Apple menu, click System Preferences
Click Apple ID — Overview (if you are using macOS High Sierra or earlier version, click on iCloud)
Select Sign Out
After finishing the above settings, you should also remember to sign out of your online iCloud account in every browser