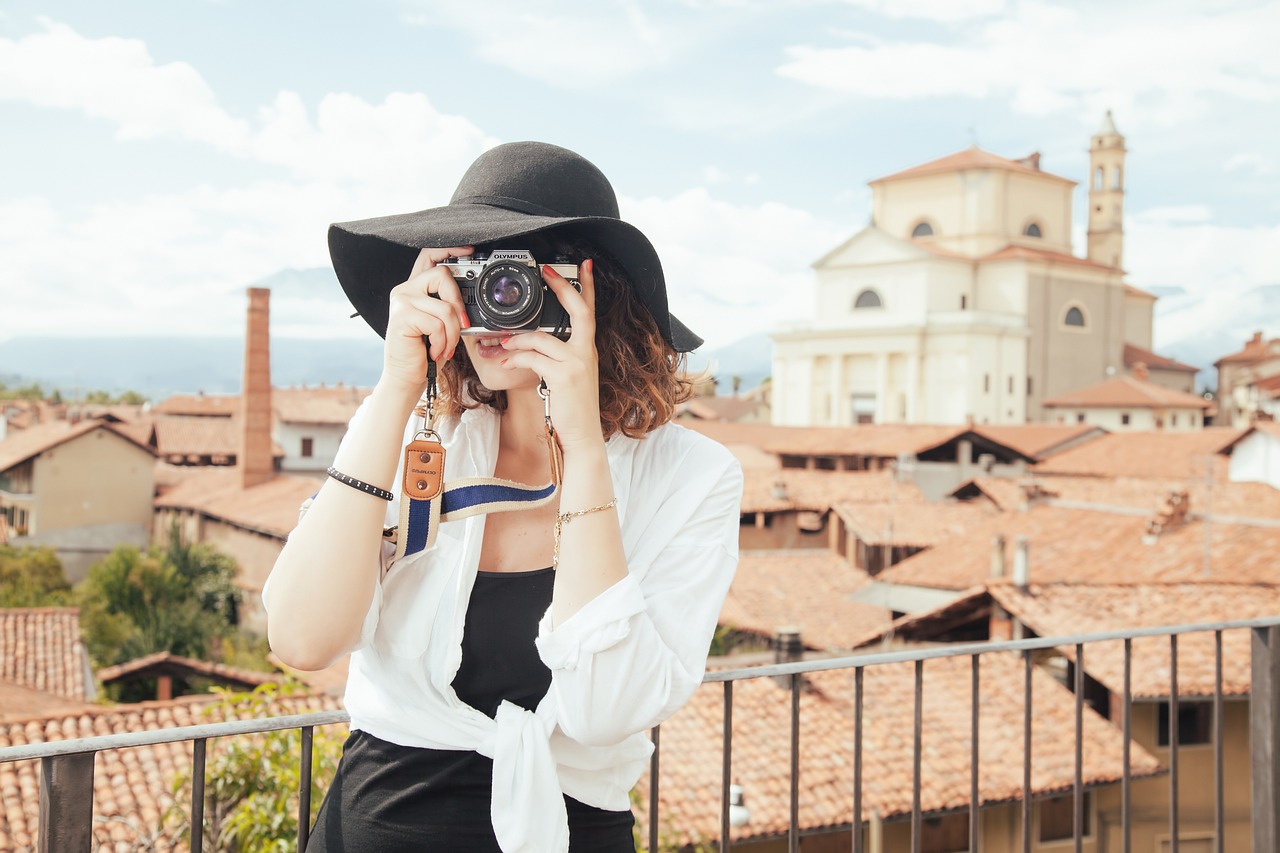 Whether you want to escape the whirlwind of daily work and study, experience a different way of life, or eat Amway, suddenly become interested in a place, or have long coveted a destination and finally find the opportunity to relax. In short, you just want to go on a trip.

With the idea of departure, it is time to prepare for the trip – but in addition to planning the trip, what else can be done before the trip to prepare for a better travel experience? The following are some of the things I do before preparing for a trip, with the ultimate goal of stepping on fewer potholes, spending less money, and maximizing the travel experience.
Deciding on a destination, length of trip and budget
There are three questions that I absolutely ask myself before every trip. In a sense, they determine the style and tone of the trip, what the experience will be like along the way, and often cannot be easily changed, so it's important to think about them before you go.
First question: Where do I want to go and what do I want to do?
Different cities/countries have different emphases. If you want to see a certain type of scenery or experience a certain lifestyle, rather than a specific country or city, you need to study the characteristics of the destination. For example, if you want to see the monuments but run to Shenzhen, want to see the natural scenery but bent on New York, London, you will inevitably be disappointed when you arrive at the destination.
Of course, also take into account the local preference for travel is suitable for you. Like the United States and New Zealand are sparsely populated countries, self-driving experience is the best; Europe's public transport is well developed, people who do not drive can also have fun; Central Asia and Africa are dominated by carpool rentals, language barriers. This point should also be taken into account when choosing a destination, otherwise you will find it difficult to get to the place, it is a pity.
The second question: How long do I have to go?
The length of a visit affects the depth and breadth of the visit, i.e., how many places you can visit and how deep you can go.
For me, it takes 5-7 days to get "through" a city (i.e., to see all the places I want to see and participate in all the experiences I want to have), depending on the size and style of the city. If time is really limited, I will pick out a few places I want to visit most and see them all in a day or two. If I had a longer vacation, I would choose to visit more cities rather than extend my stay in one city.
Students have winter and summer vacations to splurge on, but there is still the soul-crushing question of "how much vacation time can we put together this year" in front of the society's eyes. Traveling in the off-season can avoid the crowds at scenic spots and on the roads, and ticket and hotel prices will be lowered a little accordingly, but then you can't combine it with a long vacation and put together a vacation trip of more than a week. Therefore it is still necessary to decide the length of the trip according to the idea about the trip and the budget.
The third question: How much am I going to spend?
The most indispensable question is, of course, "How much budget do I have for this trip? …… This factor is often more important than "where to go" and "how long to go".
Generally speaking, the biggest expense of a trip is in transportation and accommodation, followed by food and various attractions, and finally local transportation; how much you spend on shopping is up to you.
Most of these expenses can be predicted in advance by doing your homework. You can find out the approximate range of airfare and hotel expenses on ticketing websites, the average price of each meal on Redbook, VW Review and Tripadvisor, and the approximate cost of tickets and local public transportation on official platforms. Of course, there are also other people's travel experiences to refer to.
Once you have collected enough information, you can roughly estimate the basic cost of the trip. On top of that × 1.5, that's the amount of money I will spend on this trip – after all, you can't help but spend more money when you travel, so it's better to be prepared and not have to worry and scrimp on food and clothing during the trip.
Passports and visas
Once you have determined where you want to go and how long you want to play, you can proceed to apply for a visa. Domestic passport replacement is still restricted by the epidemic, so how to obtain it is not discussed in this article; for travel to places that do not require a visa, please skip directly to the next section.
Most countries have a passport validity limit of "more than six months before the expiration of the passport", which is not a problem; however, a visa requires preparing various documents, filling out forms, and possibly even making an appointment for an interview (six months in advance), so my opinion has always been "the earlier you get a visa, the better", even if it is rejected, it leaves plenty of time for reapplication.
Most countries can now fill out the information directly online and then deliver the visa offline; there are also some countries that have a visa system that can be done all online. Visa on arrival is of course the most convenient, but you also need to do your homework in advance and prepare the appropriate documents.
Generally speaking, a tourist visa requires these documents.
Identity information: passport (current passport + old passport), documentary photo, ID card (or proof of legal residence in the host country).
Social information: proof of employment incumbency, proof of leave of absence.
Economic level: proof of income, bank flow, proof of property.
Itinerary information: air ticket and hotel confirmation, itinerary.
If you have an extensive travel history abroad, I would also recommend creating a form for yourself to record the countries you have visited in the last five years, listing the dates of entry and exit, airport and flight numbers. Some countries will ask for past travel records when applying for a visa, and having such a form to fill out against will eliminate the need to fumble around with immigration stamps and itineraries in your mailbox.
Each country requires slightly different specific information, and the safest way to confirm this is to check the official website of the target country for specific document requirements and then prepare them one by one to avoid useless work. On the official website, you can also find the current average visa issuance time and the price of the visa, so that travelers can plan ahead.
If you are still worried after reading the process on the official website, then don't be careless and look for a visa agency service! It's best to look at the online feedback before placing an order and see a reliable agency before placing an order, otherwise it's not good to get a visa rejection record.
Airfare and Local Transportation
Some countries will require a reservation for round-trip airfare and accommodations right at the time of visa application. If you are pressed for time, you can look for a free refundable option on the booking website first, and then change it if you change your mind after your visa is issued.
However, round-trip airfare and accommodation usually stands for "the sooner you book it, the cheaper it is," so I would confirm it as early as possible, even if the embassy didn't require it. Cross-city travel within the itinerary is more free (and less expensive), so there is no need to rush to buy.
For airline tickets, I usually compare the airfares of each airline on SkyTour. It also allows you to select different departure times, number of connections, and flight length, and provides price alerts and sends emails when airfares change. The site also has a fuzzy search that helps find out which month, or day of the same week, has the cheapest airfare, which is a great way to save money if the travel dates are not particularly strict.
Clicking on the page for each route will also show you how much that itinerary is selling for on different websites. Generally speaking, the cheapest is never the official channel, but the official website is more reliable and allows you to accumulate or redeem miles, so most of the time it's the more worthwhile option to consider.
The same airfare comparison sites include ITA Matrix (tutorial), Priceline, and KAYAK, all of which you can explore on your own, and Skiplagged, where you can view a price trend chart of airline tickets after logging in, giving you a clearer idea of "when to buy tickets to save money.
In addition, if the timing is right, you can also squeeze in discounts for major shopping festivals and airline member days, which can often lead to surprises. You can also use your airline co-branded credit card points to buy extremely cheap airline tickets, and you can even get a first class flight on a long-haul flight for a few hundred dollars, so if you are in North America, you can pay more attention to this.
If you're planning a trip around the world, instead of combining multiple one-way tickets, check out the major airline alliances' Round-the-world (RTW) tickets. These tickets are often better value than buying them individually, allow for mileage accrual, and may offer free ticket changes, but there are some rules such as "the origin and destination must be the same country," "each route can only be crossed once (ie. no backtracking)," and "valid for one year, with a total trip length of no more than XX miles.
Three of the world's largest airline alliances, Star Alliance and oneworld, offer this service, but SkyTeam's round-the-world tickets are temporarily offline. Other sites where you can book RTW are AirTreks and FightCenter, which offer better prices than those found on the official website.
Once you have booked your round-trip ticket, the next thing you need to care about is transportation within the city. If you're planning to drive, you'll want to have a copy of your driver's license ready to use and know the local road laws ahead of time. For most countries in the world, Google Maps is good enough for directions; if there is a local map app that locals prefer, it will be written in travelogues and local tips.
If, like me, you tend to use public transportation most of the time, it's a good idea to buy a local transportation card from the website or local newsstand. Not only do you get a partial discount, but it's also very collectible. Google Maps is still good for planning specific routes, but you can also try moovit, which specializes in public transportation and has a clearer route plan.
Sometimes a trip in the same country includes multiple cities and you don't want to fly, but you also want to know the most convenient, fast and cheap transportation between two points, consider Rome2Rio, which automatically finds multiple ways to get to your destination after you enter the start and end points, and lists the time and approximate price for reference.
Book a reliable and desirable accommodation
For hotels, everyone looks at different points, so it's hard to say that there is a selection strategy that will work for everyone. My personal preference is not to change hotels in the same city, so within my budget, a good location and convenient transportation are the first factors I consider. Next is safety, then hygiene, soundproofing, facilities, and service.
The way I determine whether a hotel is easily accessible is to find the location of the hotel on a map and search for the path from the hotel to the various attractions I want to visit. I use public transportation most of the time, so I check the map to see if there are subway and bus stops nearby, how often they run, and if there are traffic jams during the time I expect to be traveling.
When searching for attractions, I often already have a basic understanding of which areas of the city are available. Still, travel and lodging are different. Places with lots of attractions may also have lots of thieves, so it's important to do extra homework on the security and location of your lodging.
To check the security of an entire area, look at crime rate data provided by local police departments (such as the London Police Service), Geosure, which shows a city's security assessment in various aspects, Citizen, which updates a map of real-time crime sightings, security alerts, and police presence in a particular area, and so on.
Another way to assess the safety of an area is to search online for "rental tips" for that city, and you'll find that people have written enough about which neighborhoods are the safest and quietest, and which areas are best to stay away from during the day. Lastly, you can listen to the experiences of your local friends. In addition to safety and traffic, you can often get a lot of food benefits!
Along the same lines, you can also summarize a "local survival guide" on social networking sites where users are eager to share their lives. You can also share your own "local survival guide" on social media sites, such as the essential police and emergency numbers, the efficiency of local public transportation, and the best value for money when buying a phone card1, the common supermarkets, the average local prices, and the average price of eating out. These may seem like small things, but they can reduce unnecessary expenses and enhance the living experience.
When booking a hotel, you can often see only what the business is trying to tell you from the hotel booking interface, but you have to do your own homework on the real experience. My method is to select five or so alternative places to stay, and then search for user feedback on different websites, most often Google Maps and Tripadvisor.
Set the reviews to "worst reviews first" and "latest reviews" and find out what other guests complain about in common: are the facilities old or the service bad? Do a simple search to see if there are multiple mentions of bugs (bed bugs/pest), water leaks (leak), noise (noise). If there are a lot of reviews mentioning what I care about, unless the release time are focused on ten years ago and improved from the recent reviews, then this hotel, no matter how good the promotional pictures are made, I won't consider it.
When choosing a place to stay, you will inevitably be torn between "hotel or B&B". Hotels have better facilities and services than B&Bs, but Airbnb has the kind of unique houses and opportunities to interact with locals that you can't find in hotels. But there is also no shortage of folk treading stories online in all shapes and sizes, where the goods can only be considered a minor injury, and the major platforms are less mature than hotels in responding to various incidents. So, if it is the first time to travel, then still choose the hotel is the most secure; and if you want to have a fresher experience, but also have the ability to handle things in a foreign country, B&B is not a good option.
Take care of your safety and health
No matter where you are, health is definitely the number one thing to consider when traveling. While we certainly hope to get through every trip without illness or disaster, in the event of an emergency, the unfamiliar language and medical system will only make the task of seeing a doctor and taking medicine several orders of magnitude more difficult.
In terms of health, there are four areas to keep in mind: (1) the status and requirements of health precautions at your destination; (2) medications you may need during your trip; (3) general health status; and (4) keeping a list of local medical emergency numbers and police numbers.
First, it is recommended that vaccines and other health precautions needed in the destination country be investigated at least eight weeks prior to travel. For example, mosquito bites and sun protection are needed in the tropics; yellow fever vaccinations, dengue fever vaccinations, oral cholera vaccinations, and anti-malarial medications are needed in Africa; and any recent outbreaks of new diseases are also of concern.
Information on vaccines and protection can be obtained from your local international travel health center and vaccinations can be administered as needed. Some vaccinations require a visa and round-trip airline ticket, depending on local policies. If you can read English, we recommend the websites Fit for Travel and NaTHNaC, which provide detailed information by country and type of prevention.
Next, there are the medications that you need to take when you travel. There are two categories of medications that need to be taken regularly, and over-the-counter medications that may be used according to your needs.
Each country has restrictions on the number and type of medications that can be brought into the country, and will also check the medications carried with you at the time of entry. Therefore, for prescription drugs, it is recommended to carry a doctor's prescription and the corresponding translation, bring a reasonable amount, and make sure that the drug label and instructions are complete – in the original packaging of the drug, with instructions; without the original packaging, but separately taken out of the bottle or bag, with the name of the drug, the strength and the identity of the user.
If there are over-the-counter medications that you take regularly, it is also recommended to carry some with you (and keep the original packaging). If you don't speak the language at your destination, you may not know how to buy the medicine; secondly, depending on the regulations of each country, the over-the-counter medicine in country A may be prescription medicine in country B, or even not listed or not found at all. Therefore, it is safer to carry some with you.
In addition, when carrying medicines, you should also consider the conditions that may arise during the trip and prepare some medicines in advance. For example, anti-nausea drugs, anti-allergy drugs, antipyretic and analgesic drugs, drugs to regulate the gastrointestinal tract, anti-mosquito drugs, eye drops and band-aids. In highland areas, you should also prepare additional medication to prevent altitude sickness and sunscreen products.
These medications must be carried with you, and if possible, prepare some in your checked luggage in case you lose them around. When packing your luggage, you should also pay attention to whether these medications are within their shelf life during the trip and whether they require special storage conditions to prevent them from deteriorating.
In addition, it is recommended to have a health check-up before the trip if you are able to do so. Doing so not only ensures that you are well enough to handle the trip, but also to discuss with your doctor what to expect during the trip. For example, some symptoms and medications may lead to an increased risk of blood clots, so you need to take appropriate measures in advance during long flights; people with certain chronic diseases need to inform the relevant authorities in advance when driving; before participating in extreme sports to make sure they do not have heart disease, highly myopic people do not have the risk of retinal rupture, etc.
Finally, local medical emergency numbers and police numbers also need to be stored in your cell phone, so that if you encounter an accident, you can call for help in time.
It is advisable to start preparing health checks, medications and vaccines about 8 weeks before your trip. This is because some vaccines take more than two weeks to take effect, and some require multiple doses with time to spare. Anti-malarial medications are usually best taken several weeks before departure. As well, if a health check reveals any areas of doubt, early detection and treatment will make it less likely that the trip will be affected.
Buying the right travel insurance
Everything you encounter while traveling is unpredictable, and these unexpected events can sometimes bring surprises and sometimes scares.
Travel insurance is an added layer of protection for travelers who can reduce their losses through insurance claims, even if an unforeseen event occurs.
Most travel insurance policies now cover these components: accidental medical treatment, accidental disability, loss of belongings, legal assistance, and additional expenses if you need to change your itinerary for any reason. In addition to this, additional coverage can be added for visa applications, electronic equipment, extreme sports, cruise itineraries2, natural disasters, terrorist attacks, and other items.
The two main factors that affect the price of insurance are "destination country" and "length of travel". The longer you travel, the more expensive the insurance will be; the more countries you travel to, the more expensive it will not necessarily be, depending mainly on local medical conditions – all the difference in price outside your home country is whether the trip involves North America, where the high cost of medical care makes insurers more wary.
If you are planning multiple trips in the coming year, then a "multi-trip package" is definitely cheaper than buying multiple "single trip packages" separately. Insurance packages for multiple people traveling together are usually more cost effective than buying a single person, and if something does happen, the claims process can be less stressful.
The main differences between insurance packages are the coverage limits (the maximum amount the insurer will pay for a particular type of claim) and deductibles (the amount you must pay before the insurer will pay the claim) for each item. Policies that offer more coverage and/or lower deductibles may be more expensive, but they also offer better loss mitigation.
Note that some countries require proof of the relevant policy at the time of visa application, and there are requirements for the benefit amount, the time and area covered by the policy, and incidental services (whether there are services related to the new crown epidemic), so be sure to look at them before you buy.
Once you have determined what kind of insurance package to purchase, the next step is to read the terms and conditions of the insurance policy. Before you buy an insurance policy, make sure you read the terms and conditions of the policy, even the small gray letters in the corners. Most people are unsuccessful in their claims after an accident, and a large part of the reason is that they did not read the terms and conditions of the insurance policy.
The terms and conditions of the insurance policy detail all the scenarios that will be covered, the circumstances that will and will not be supported, the maximum coverage, and the details of how to claim for compensation in the event of an accident. For example, a written certificate from the local police within 24 hours is often required to report a financial loss; an ambulance can be called immediately for medical emergencies, but for non-emergency cases, you need to practice with the insurance company and go to one of their approved medical facilities to receive assistance.
Before paying, double check that the policy covers all the countries the trip will pass through (transfers are also included), that it covers all the length of the trip, and that it covers all the activities and extreme sports you may participate in.
Also, don't lie when filling out personal information. Some people choose to hide past medical history, and young people in good health will always have lower coverage than others. However, dishonest medical information may be considered concealed and lead to non-payment of benefits, which is not worth the loss.
After a successful purchase, you should also take care to keep the policy well and save the insurance company's emergency contact information in your cell phone for timely contact. It is a good idea to prepare multiple electronic backups and keep a backup with friends and relatives so that they can easily operate on your behalf if you are not comfortable contacting the insurance company.
There are already many companies offering travel insurance services, covering a wide variety of countries and lengths of travel, so I won't recommend them here. The first way I think of before buying insurance is to see if there are any familiar and trustworthy insurance companies around me, which often saves some hassle and is a bit more reliable with the endorsement of friends and family than what I can find online.
In addition, you can also go to social networking sites like Twitter to search for feedback from others. Sometimes the search results are almost full of advertisements and positive reviews. By displaying the search results "in chronological order" or adding "avoid" after the name of the insurance company/insurance product, you can see more comprehensive results.
Understanding local culture and customs
Customs and traditions vary around the world, and even some habits that are commonplace in our lives may seem treacherous in culturally conservative areas, and may even be subject to serious penalties. Therefore, it is necessary to understand the local laws and regulations and special customs before traveling to avoid misunderstandings on the way, or suffer unnecessary losses.
However, local culture and customs are not only contrary to those of us, the gains of travel are not only to broaden our horizons, but also to "experience another kind of life"?
You can also read movies and books, learn the history of the area, learn a few words of the local dialect, find out the details of the works in the streets, and hit the movie shooting locations, all of which can create a unique experience in another country.
There are many ways to get to know the locals. If you're brave enough, you can just pick up people on the side of the road and talk to them (for those who are afraid of tears), or you can meet up with friends who have lived there for a long time. You can also use dating apps like Tinder and Bumble, or go directly to sites like showaround and pay for a local to show you around.
If others are involved in local activities while traveling, they will often write about it in their travelogues, so you can gather more information when making your trip. The famous travel magazines Lonely Planet and klook are full of activities to do in the area. The biggest discovery when planning this trip was Airbnb experiences, which is also similar to paying for experiences, where you can find many niche activities.
Packing your luggage: bring the essentials, but not everything
Packing luggage is one of the most unavoidable, yet necessary, and often painful things to do before traveling. Here I divide "luggage" into two types, the first is the traditional sense of items that need to be carried along when traveling, and the other is the "electronic property" that may be used when traveling.
In the process of preparing for your trip, you can slowly build a 'packing list'. Some things are not the kind that you can immediately think of, so leave enough time for preparation so that you are less likely to forget them. This list can be used not only to check if you missed anything when you check out of your room, but also to make minor changes for your next trip.
Different destinations may require different types and amounts of items, but I believe the goal of all should be to "minimize the burden of luggage". To this end, there are a few rules to follow.
Do not bring items that can be easily purchased locally.
Do not bring items that "might come in handy", such as anything that is associated with "might", "what if", "maybe" when packing.
try to take items that can be used for more than one purpose (one garment, multi-purpose cleaner, etc.).
that light is better than heavy, soft is better than hard, and small is better than large.
and when packing try to "halve the clothes and double the money".
It is necessary to bring enough money for the trip, as the so-called "poor and rich", some of the money should be spent or spent.
Electronic property" that you need to carry when you travel does not refer to all kinds of electronic products, but rather to the backup of various documents and "electronic mental food" to spend time during the trip.
Let's start with the backup of various documents. If an accident occurs, the local may not be able to update the lost documents in time, so in this case, there is a document that can temporarily prove their identity to do the transition is still very necessary. For travelers, these documents will probably be used.
Passport and visa information, other identification (such as a driver's license), photographs.
Orders for airline tickets, bus tickets, accommodation.
Travel insurance policy.
Confirmation letters for reservations for other trips.
For important documents, such as passports and IDs, it is recommended to use the "321 principle", i.e. for each document, 3 copies are prepared, in 2 different media, and 1 of them is stored off-site. For example, if you prepare the original physical copy of the document, an electronic copy, and a paper copy; the paper copy and the original are stored in different locations, and the electronic copy is placed on a web drive and email address, and cached locally, you have achieved the basic "321".
All kinds of booking information is relatively less important, one copy each in the mailbox and local storage is sufficient. Travel insurance policies and specific itinerary plans are recommended to be shared with fellow travelers and family members to give them peace of mind and to protect themselves at the same time.
As I write this, I can't help but let out a long breath. When planning a trip, there is always an endless expectation in my heart; however, when I actually implement it, I find that there are so many things to prepare, plan and coordinate by myself, which is not an easy task at all. However, when I think of all the new and unknown things I might encounter during the trip, all this pain seems to be of no importance.
I was preparing for a trip that would last more than a month and span several countries and time zones, so there was a lot to prepare for. If you are only traveling a short distance within the country, there are not so many things to prepare, so please make the appropriate trade-offs according to your actual needs.