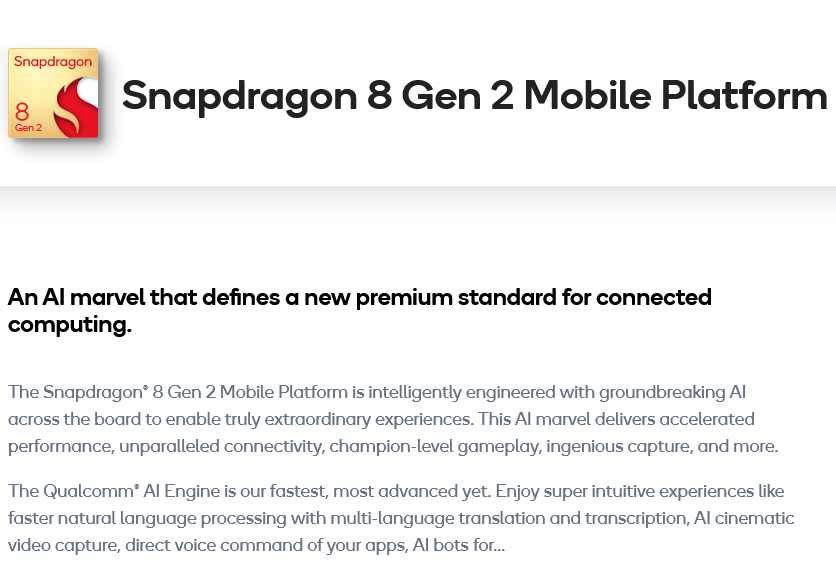 Qualcomm Announces Snapdragon 8 Gen 2 Platform will Support Built-in iSIM
Qualcomm announced at MWC 2023 that the Snapdragon 8 Gen 2 mobile platform has received the world's first commercial iSIM certification, and that all Snapdragon 8 Gen 2 powered smartphones will now support iSIM card technology. Compared to eSim card technology, iSIM does not require a dedicated chip, and the related functions are integrated into the phone processor, saving valuable space and reducing manufacturing costs for the phone.

Apple Watch to Launch International Women's Day Challenge
To celebrate the upcoming International Women's Day, Apple will launch a new Apple Watch Challenge on March 8. Apple Watch users will be required to do at least 20 minutes of exercise each day, and there is no limit to the type of workout they can do, just be recorded and complete the challenge. Upon completion, a special badge can be unlocked in the Fitness app, and corresponding animated stickers can be used in iMessage and FaceTime.
Leap Motor launches C11 Range Extender SUV
On March 1, Leap Motor launched the C11 Extended Range Edition SUV, a large five-seat SUV with a CLTC 285km pure electric range and CLTC 1024km combined range, equipped with Qualcomm Snapdragon SA8155P chip, Leapmotor OS 3.0 intelligent cockpit and Leapmotor Pilot intelligent assisted driving system. The hardware level supports L3 level of assisted driving. The pre-sale price of the product is RMB 159,800 to 200,000.
DanceSport Named to 2023 Olympic Games
Ubisoft has announced a partnership with the World DanceSport Federation to make DanceSport an official competition in the 2023 Olympic eSports Series, organized by the International Olympic Committee, with the finals taking place June 22-25 at Suntec Singapore. The finals will be held at the Suntec Centre in Singapore from June 22 to 25, and the competitors for the "Dance Dance" event will be selected from the "Dance Dance World Cup" competition.
Elon Musk recently said he is working on an AI research and development program, according to The Information. He has begun contacting AI researchers and has recruited Igor Babuschkin, a former researcher with Alphabet's AI team DeepMind, to discuss developing a replacement for ChatGPT.