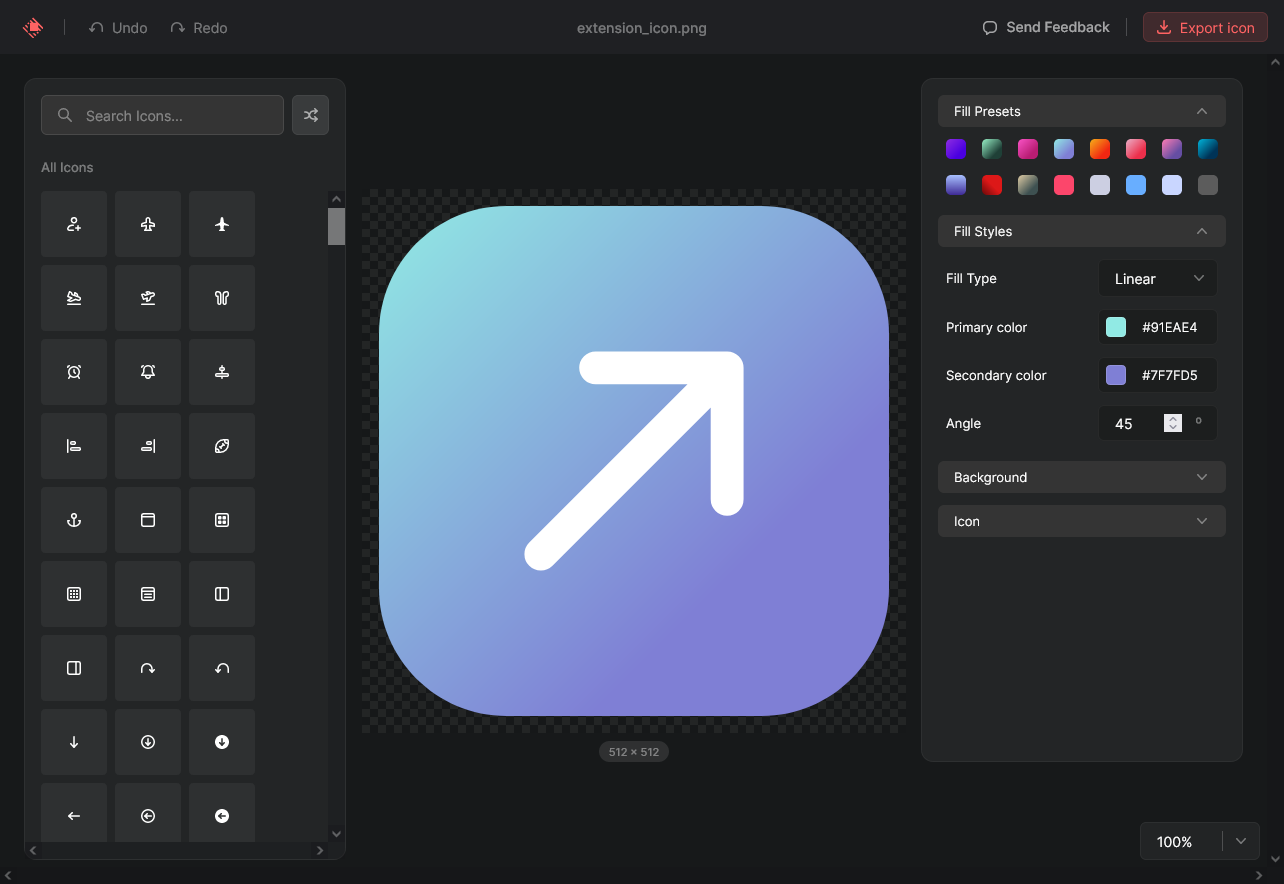 App Updates
GoodNotes update
Platform: iOS/iPadOS
Keywords: handwritten notes, note templates
GoodNotes is a handwritten notes tool that has been introduced by a handful of editors and professional writers. It supports OCR handwritten notes retrieval, split-screen browsing, flashcard learning, multi-person collaboration, and more. With its simple design, intuitive interaction, and more natural handwriting effect, GoodNotes has been listed as the best handwriting notes app for iPad by several editors and professional authors.

With GoodNotes templates and materials, we can easily create good-looking and useful electronic notes and handbooks.
However, spending time looking for stickers and studying note templates is not only time-consuming, but also not easy to find material that satisfies us enough, not to mention that buying these resources from third-party sources may also involve copyright issues. Well, GoodNotes finally thought of helping us solve this problem.
GoodNotes flash store provides us with a variety of note templates and stickers, which are not only practical and interesting in design, but also very suitable for daily needs.
For example, "Student Agenda" helps students to write down course/assignments, record reference materials for papers, etc. "High Performance Agenda" helps us to keep track of weekly/monthly/yearly events, and jump to the agenda page precisely with links and navigation. The "dot grid" and "hexagonal grid" help us to draw, sketch and plan more easily.
The stickers provided by the GoodNotes flash store are also very interesting. For example, the "Study Together" stickers can break the boring format of classroom notes while creating a good mood and motivation for studying, and the "Lazy Cat" stickers show us the funny side of cats in various states, so I believe you can use them to add more fun in your notes.
Although the number of templates and stickers available in the GoodNotes flash store is still limited, this new attempt by the development team is definitely a good sign that we will see more beautiful templates and stickers designed by the GoodNotes team and even professional note takers in the future, which will help us get more done with less effort when taking electronic notes. By the way, the GoodNotes flash store is currently available for a limited time, so if you have any useful note templates or stickers, make sure to get them as soon as possible. You can download GoodNotes for free on the App Store for iOS, iPadOS, and macOS.
Planny 7: Adapted to iOS 16 new features, new workflow mode
Platform: iOS/iPadOS/watchOS /macOS
Keywords: task management
Planny is a "sweet spot" task management app that is somewhere between a reminder and a professional GTD tool. Two years later, Planny has recently released a major version 7.0 and a 7.2 update for iOS 16, bringing us some useful features.
First, in version 7.0, Planny added a new feature called "Workflow" that allows you to combine your daily tasks into a workflow. Once this workflow is enabled, Planny will enter focus mode and start a countdown according to the duration and task order you set for each task in advance, and after completing one task, it will then start the countdown for the next task.
In version 7.2, Planny supports a real-time activity feature that shows Workflow running on the lock screen screen as well as on Lingering Island, and on iPhone 14 Pro this feature is always available on the lock screen via the AOD feature. iPadOS version of Planny also supports the latest front desk scheduling feature that allows apps to be The iPadOS version of Planny also supports the latest front-of-house scheduling feature, which allows apps to be easily switched on the iPad.
Updated to version 7.2, the iPadOS and macOS versions of Planny also support custom toolbars.
Planny currently supports all Apple eco-platforms including iOS, iPadOS, macOS, tvOS, watchOS, etc. It is free to download and use from the App Store, and a paid subscription unlocks additional features such as cross-device syncing, list sharing and collaboration, photo attachments, scanning, and more for Premium members.
Timery 1.5: Adapted to the new system, with a big update of functions
Platform: iOS/iPadOS/watchOS/macOS
Keywords: time tracking, time recording, Toggl
Timery for Toggl is a third-party app for the time tracking app Toggl, which is a free download with an internal subscription. This month, Timery has been updated to version 1.5, which adds many new features and design improvements: the official changelog calls it "new improvements in almost every part" and "the biggest update yet".
In fact, Timery for macOS, iOS/iPadOS, and watchOS all have different levels of experience changes after this update, which makes this update feel more like 4-5 minor updates all rolled into one.
For iOS, the most important and obvious update is of course the adaptation to the new features of iOS16: four different styles of lock screen widgets, each corresponding to the creation of a new timer, checking the time tracking log, etc.
In addition, iOS16's Live Activities feature has also been adapted in this update. In addition to the real-time display of the current tomato clock countdown progress in Dynamic Island, you can also control the timing operation by long press, as well as the real-time information component in the lock screen interface, of course, these belong to the new iPhone 14 Pro series users can only perceive the contents of the update.
Inside the app, Timery 1.5 adds a new grid view design that automatically turns on the two-column view warrior on widescreen devices like iPadOS, and can be enabled manually on iOS as well. Also in the top right corner of this interface is a new statistics report option, which can be clicked to view the summary report of the past day/week/month at different stages.
On the report page, you can see the time recorded for each day's corresponding project and the allocation of different time slots for the day, and it also adapts to Apple's cross-system focus mode.
A similar report view is available for viewing on watchOS, and a new dial customization widget has been added for manual configuration options.
The shortcut system for creating timings has also been updated: you can categorize items or add timings to the corresponding tabs by simply using the @ and # fields in the description; the keyboard function on macOS has also been updated: use Control + 1/2/3 numbers to directly view the preview content, and Control + Shift to directly open the summary report screen.
In addition to these feature updates, Timery 1.5 now requires macOS Monterey or higher to run; features such as Live Dynamics also require iOS16 support for implementation.
New apps
Although we have been discovering and introducing quality App on each platform for you, there are still many App with excellent design, function, interaction and experience that have not been discovered and introduced by us yet. They may be an old App or a new App that has recently hit the shelves, and we will introduce them to you here.
Linktree: Linking everything you do
Platform: Android/iOS/Web
Keywords: about page, personal brand, information aggregation
In the online era, the way we get to know a person is no longer limited to face-to-face introductions. To get to know a person more fully, we also want to know what kind of person he or she is in the virtual online world, and if possible, we even want to see how he or she behaves on Weibo, Jitterbit and other platforms.
In fact, most online platforms allow users to fill out a profile to help others understand the user, but people are often multi-faceted, and a profile limited to a few dozen words is hardly a complete picture of our personality, preferences, or even our attitude. to express everything we want to say.
After completing the registration steps, we can see that Linktree allows us to add all kinds of content. In addition to your social media accounts, you can also add your favorite music, food and even everything you like, as long as it's good to showcase yourself, it can be added to Linktree. You can even add covers for individual links, set expiration times, add passwords. Of course, you can also add personal donation links to Linktree so that others can reward you for your content.
In addition, Linktree also allows us to customize our personal page theme, customizable items cover background colors, button styles, fonts, etc. By customizing the home page style, it can also show the personal aesthetic style to a certain extent.
After perfecting our content, all we need to do is add our Linktree links to our major social platforms' profiles. Linktree also adds an analytics interface where we can see how many people have clicked on our Linktree links within the app.
Linktree is free + subscription based. Free users can create unlimited sublinks, but paid users can unlock more link-related settings and allow us to customize them more extensively. You can download Linktree from the website or use it directly.
Icon Maker: Launcher App Raycast Launches Icon Maker
Platform: Web
Keywords: Icon Maker
If, like me, you like to use Spotlight on your Mac to launch apps quickly, then you're no stranger to Raycast – compared to Spotlight on your system, Raycast not only launches apps, but can even perform a series of tasks, such as managing The development team at Raycast, an early adopter of productivity tools for developers, naturally introduced a series of tools for developers, such as Icon Maker, the tool for creating icons mentioned today.
Icon Maker is quite friendly for small development teams that lack professional design skills. The overall use is also quite easy and pleasant: find the icon graphic you want in All icon, then go back to the right side to set various options – first is the project background, you can set the primary and secondary colors, set the type of fill; then set the angle of color overlap, whether to add flare and noise texture effect Then you can set the angle of the color transition, whether to add flare and noise texture effects, whether to add a stroke and set the color and opacity of the stroke.
In the next step we can set the color and size of the icon itself, and after the adjustment is done, we can directly click on the export icon on the top, the export format is only PNG, after importing it, you can directly place it into the project and use it. The only disadvantage is that you can't edit the graphics directly, you can only use the icons listed in the system to create them.
Icon Maker by Raycast is a purely web-based service, so it is not limited to operating systems and is free to use without paying or signing up.
PicFindr: All-in-one copyright-free photo gallery tool
Platform: macOS
Keywords: image search, copyright-free image library
PicFindr is an all-in-one image management tool that integrates image search, collection management, wallpaper setting, and you can use it to collect and manage a huge amount of free commercial images from Pexels and Pixabay.
By default, the app is divided into two columns, the left column integrates search, category directory and personalized collection list, while the right side can be customized to show images in three formats: small, list and large. The app has three built-in categories, emotions and colors. The categories directory contains 20 commonly used tags such as animals, architecture, fashion, food, etc. The emotions and colors also contain 6 and 7 tags respectively, so you can quickly filter the image material you need according to your needs. However, due to the "category" mode, these tags do not support overlapping filtering.
If these common tabs aren't enough to find the image you want, you can also search directly for what you need with the search bar in the upper left corner, and the app can find relevant material from Pexels and Pixabay, two major free and genuine HD galleries. If you haven't figured out what kind of images you need, click "Surprise Me" below the search box to get some inspiration.
Click on the desired image in the right column, and the app will automatically split into a third column, showing image metadata such as creator, description, resolution, tags, etc. You can also download images in different resolutions and formats and quickly set wallpapers here.
PicFindr provides a basic gallery management function in addition to searching and fetching images. The app itself provides a "Favorites" category and supports a simple collection function. You can also create a custom collection by clicking the "+" in the bottom left corner, and then use the collection function to collect materials into different collections as needed for easy access.
PicFindr does not support individual payment, you can subscribe to Softorino's 16 applications including WALTR, SYC, etc. for $9.95/month or $35.04/month, or pay $300 for lifetime access to all the applications, if you have multiple applications in use or are about to get them, you can get them all together. But if you only need photo management, PicFindr may not be the first option. You can download PicFindr for free from the website, and the app offers a free one-day trial.
App news
PowerToys (Windows): updated to v0.64, added file Locksmith to see what files are being used by the current process, host file editor to edit host files graphically, etc.
AppUninstaller.com's App Uninstaller (macOS): AppUninstaller.com's App Uninstaller is recognized by MacUninstallers.com as the best macOS uninstaller of the year, due to the powerful app removal capability and one-time pricing model.
Darkroom (iOS): updated to v6.2 with a new Exposure Recovery module that improves the recovery range, removes the photo editing extension, fixes HEIF errors on iOS 16, and reduces the image cache size.